Matt Weiner and James Wolk Address the Bob Benson Conspiracy Theories
What his creator and the actor who plays him have to say about <em>Mad Men's </em>mystery man.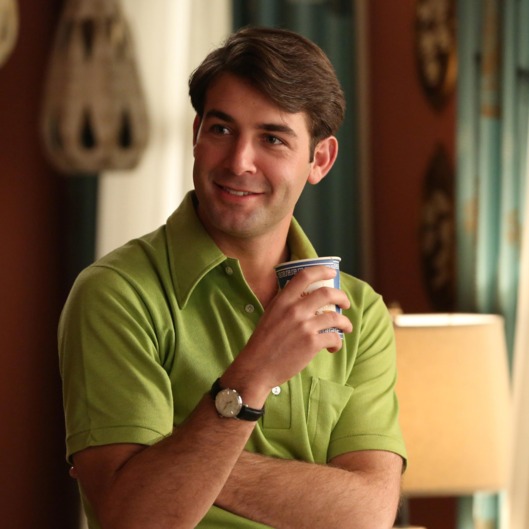 Seriously, what's Bob Benson's deal. We know something is up, but what? Last week, we presented many theories, like Benson is an investigative journalist and/or murderer. Recently, talking with the New York Times, James Wolk, the actor who plays Benson, opened up about his personal favorite theory: "They're hilarious. I can tell you my favorite one. Someone said he was Peggy's son, time-traveling back from the future. [starts laughing] I laughed for like 10 minutes. I thought that was hilarious." When the interviewer pushed back, noticing that Wolk didn't deny anything, Wolk responded, "I am saying nothing." 
And what is Matthew Weiner's take on all of this? Well, first, talking with the Wrap, he made it clear he had no idea there were theories. He did admit that Benson is a liar, but also implied that he's just "an ambitious person jockeying for a job." Then, because it's Weiner, he got cryptic: "We'll see. I'm not going to comment on whether or not he's a government spy, but James is a great actor, and he is definitely mysterious. And that's deliberate." Translation: He's a character on Mad Men.