But in Happier News, Here Are Pictures of the Parks and Recreation Cast in London
Who will wear the Joey hat?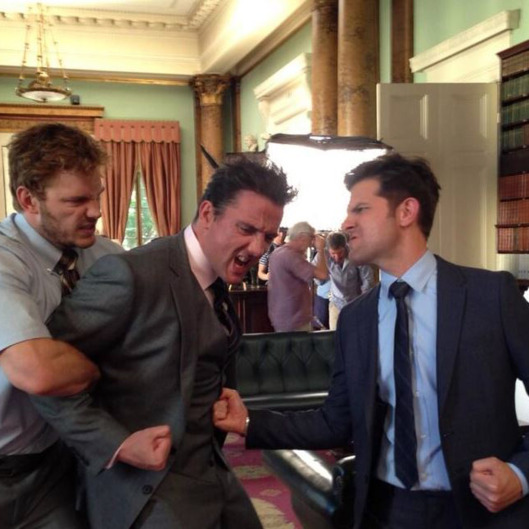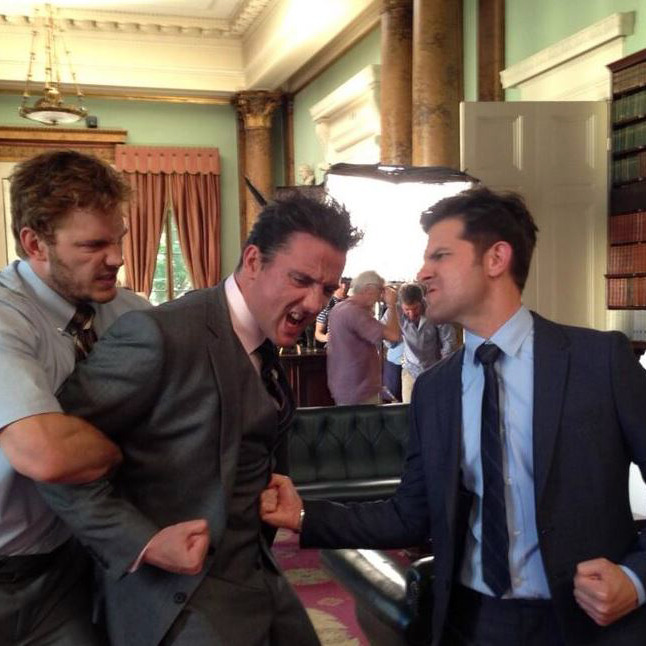 According to various paparazzi pictures and the Twitter account of Parks and Rec creator Michael Schur, the Pawnee Parks and Recreation Department is heading to London this season. Will they visit the royal baby? Have a picnic in Hyde Park? Hang out in the halls of Parliament? There are also quite a few adorable photos from fans on Reddit, in which Nick Offerman keeps one hand in his pants the entire time. America!
British actor Peter Serafinowicz was there.
Having such a lovely time shooting #ParksAndRec with @mradamscott and @prattprattpratt, great guys. pic.twitter.com/FizgEEmzk1

— Peter Serafinowicz (@serafinowicz) July 28, 2013
Can someone get this man a piece of shepherd's pie?
And if you need an actor, I recommend this guy. #ParksandRec pic.twitter.com/746xYZjDDz

— Ken Tremendous (@KenTremendous) July 29, 2013
London? Whatevs. That's how we roll. Parks and Rec. We out. #ParksandRec pic.twitter.com/LnHzohI2te

— Ken Tremendous (@KenTremendous) July 31, 2013