Breaking Bad Exhibit Coming to Museum of the Moving Image
Through the end of October.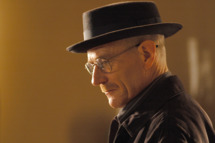 If the Museum of the Moving Image didn't already win a place in your heart with the Muppets exhibit, it's about to host a wonderful-sounding new show called "From Mr. Chips to Scarface: Walter White's Transformation in Breaking Bad" from July 26 to Oct. 27. There will be costumes from the show (Heisenberg's hat, Walt's hazmat suit), props (the singed, pool-soaked pink teddy bear), video clips, and behind-the-scenes footage. The exhibition will cost $20 for the public, $12 for museum members.