Chris Noth Agrees With Emily Nussbaum's Defense of Sex and the City
"I think people — and I have, too, wrongly, sometimes — said, 'Oh, it's just about the glitz.'"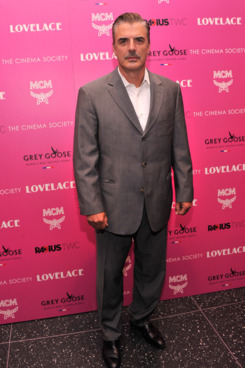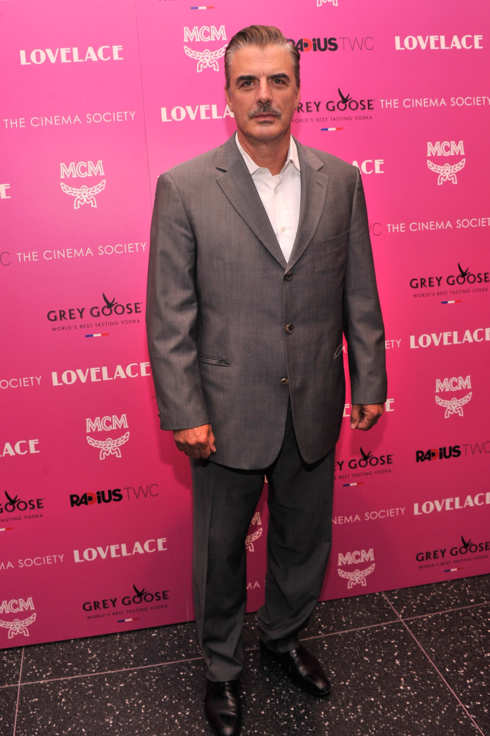 Last week, New Yorker TV critic Emily Nussbaum delighted the Internet with a smart defense of Sex and the City — a series, she reminded us, that was in fact cutting-edge and one of HBO's flagship shows. It was different than The Sopranos, sure, but no less important. So when we saw Chris Noth (a.k.a. Mr. Big) at last night's Cinema Society screening of Lovelace, we asked him if he'd had a chance to read the article. Indeed he had — and he liked it. "I thought she was spot-on about how we've sort of gotten used to [talking about the show] in the wrong way. It really was cutting-edge when it came out, and I think people do forget that. It's really smart and not obvious, and through those characters we're saying a lot of things — not just one — about women and men and women at work and our ideas of women at this particular time in history. And I think people — and I have, too, wrongly, sometimes — said, 'Oh, it's just about the glitz.' I think people got sick of the materialistic aspect of it, which flowered the most in maybe the last movie, but that's not the heart of what that show was. It was nice to be reminded." It sure was.