Christopher Walken Is the First to Join Clint Eastwood's Jersey Boys Movie
As Angelo "Gyp" DeCarlo.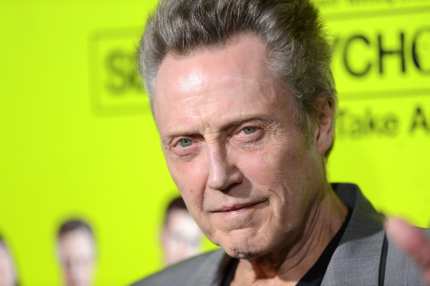 Jon Favreau left Jersey Boys, Clint Eastwood stepped in, and now casting has begun. Christopher Walken will play "Angelo 'Gyp' DeCarlo, the Jersey mobster who, in the show, served an unofficial consigliere role to the young singers as they tried to build their careers without falling into the grip of organized crime." Walken surely won't be alone in the star department, but Eastwood has elected to cast his leads straight from Broadway's Jersey Boys. Deadline says Vincent Piazza, John Lloyd Young, Erich Bergen, and Michael Lomenda made the cut.