Comic-Con: Daryl Punches Rick! Carl Hits Puberty! And Other Things We Learned at the Walking Dead Panel
"Things are definitely gonna be way crazier, the situation is worse, people are getting more ragged."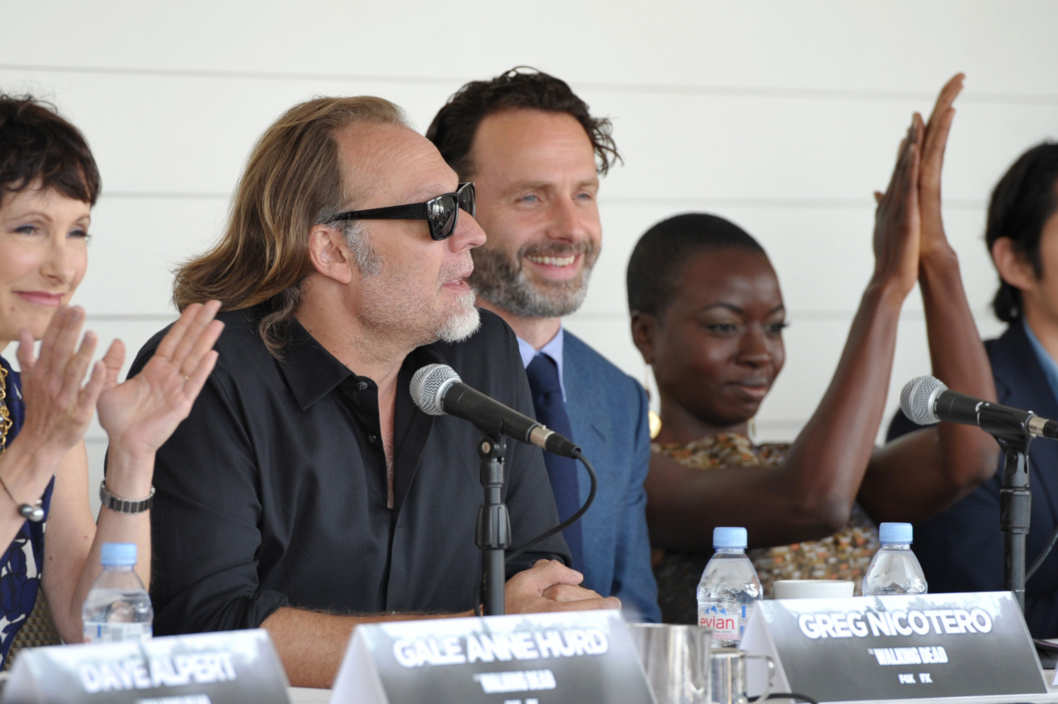 The producers of The Walking Dead were intent on reassuring fans gathered at today's Comic-Con panel that things won't be slowing down despite all the behind-the-scenes drama. Production is underway on the fourth season, which premieres October 13, and executive producer Robert Kirkman said, "Things are definitely gonna be way crazier, the situation is worse, people are getting more ragged, terrible things are happening and people are having to deal with it." New showrunner Scott M. Gimple added, "right out of the gate, things blew my mind. It's going to get insane very quickly." At the very least, the trailer for the new season includes a fun shot of Daryl punching Rick:
Nice! Here are the five most promising (and less vague) things we heard about what's to come:
The end of the Ricktatorship has come.
Having turned into a "sociopath" by the end of last season, Rick will step down from being in charge. Said Andrew Lincoln, "You find him in a new place at the beginning of the season. He's trying to repress his brutality and he's renounced quite a number of responsibilities in terms of the leadership for the sake of his children." 
Carl hits puberty.
Speaking of Rick's kids, one of them is growing up fast. "[Chandler Riggs'] voice is about an octave lower now," Lincoln revealed. "I've actually got to lower my voice now to match in scenes."
Michonne will probably smile!
Panel moderator and Talking Dead host Chris Hardwick asked Danai Gurira point-blank: Can Michonne have room for emotions? Gurira laughed. "She's every woman, baby." But, seriously, "women have a lot of capacity for a lot of things." Translation: Probably less scowls.
The Governor will be back.
He lost Penny, his eye, the prison, Woodbury, and he hasn't let any of it go. "He is still out there, and how he returns, when he returns, and what he's doing when he returns is going to be a pretty big mystery this season," Kirkman said. When we last saw The Governor, he'd gone on a killing spree, offing all but two of his lieutenants. "He didn't kill them all. You gotta give him a break," David Morrissey joked. "A switch went off in his head. What he did was a very spontaneous action, and we see him dealing with [the aftermath]."
Now, everyone is hunkered down in the prison.
The Woodbury folks have moved in, and the walkers outside have gotten hungrier. (Catch Carol Woodbury's wee ones knife lessons in the trailer? Adorable.) Tyreese and his sister Sasha will be among those trying to fit in with Rick's group. "There is a whole new community in the prison with new frictions and tensions between certain characters," Lincoln said. Fortunately, Chad Coleman said Tyreese (perhaps like Daryl) will see some action. "No one goes unscathed … eventually, you know, a can of whoop-ass might get popped open."