Comic-Con: Dan Harmon Feels 'Tremendous Pressure' on the Next Season of Community
"We have to get back to the emotional basics."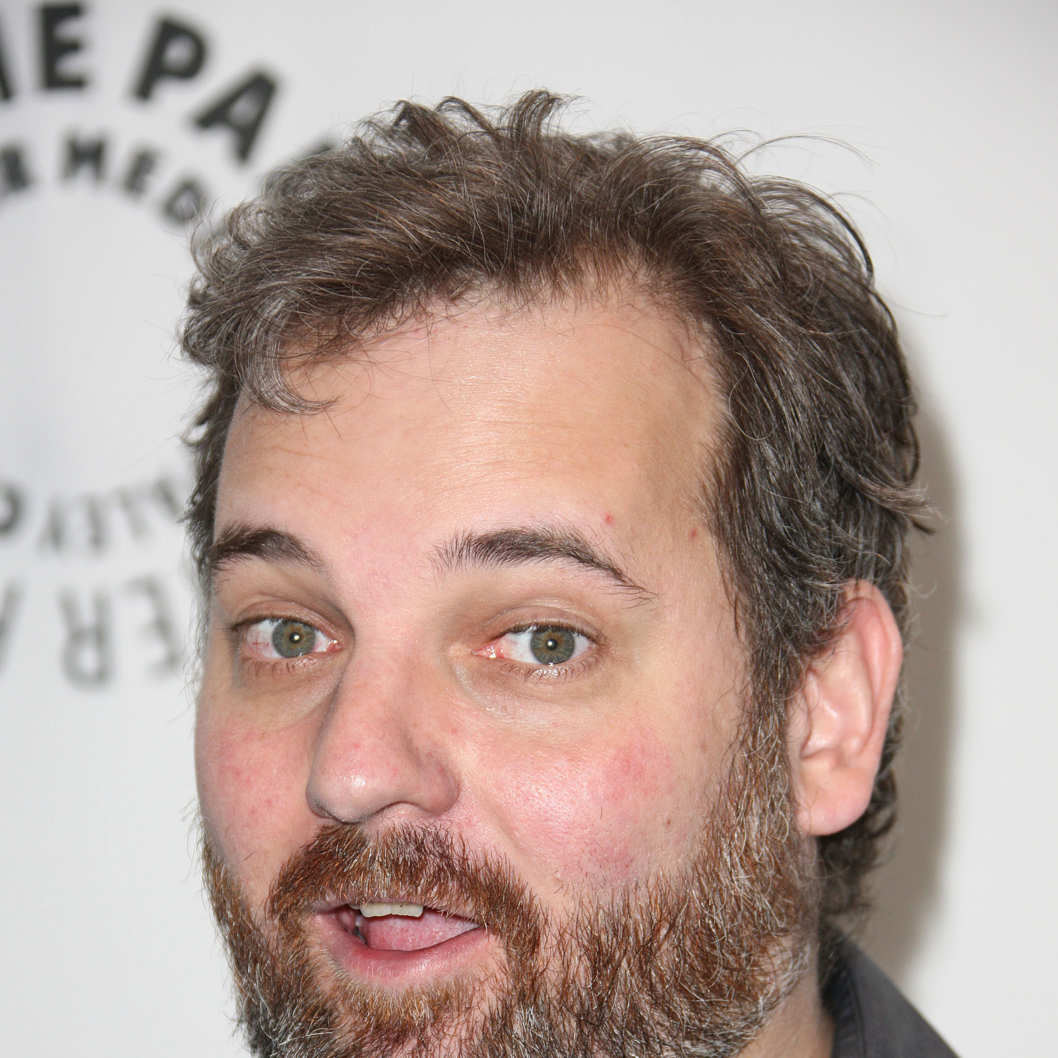 Dan Harmon returned to the Comic-Con stage sweaty and happy. After turning up in a homemade Iron Man costume, he addressed the crowd, "Oh, you've missed me? I've missed you." Then, as he is wont to do, he stuck it a little to Sony, the studio that fired him one season ago, then brought him back. "I don't want to say that television is going to enjoy its longest stretch of quality because of me. I 'm not gonna say, like a Phoenix rising up from the ashes of unemployment, I have created a machine that eats pain and craps joy. I'm not gonna say Sony can sip on a tall glass of syndication money because the people in this room brought it back." He eventually got around to toasting legacy. "It's about what we leave behind. It's about six seasons and a movie. So what I am saying, if I'm saying anything at all, is welcome back to Community."
Harmon said he's already feeling the pressure of fan expectations. "New levels of anxiety that will no doubt trickle into the show," he said. "Nobody wants to not fail more than me at this point, because it's kind of a weird story. I really really have to make these thirteen count." He's not approaching it like the end either. "I don't consider them the last thirteen. I'm going to do everything I can to get us the sixth season." So far, that means a return to basics. He had ideas for about what a fourth season would look like back when he was still working on season three, but that's all been thrown out the window. "This is a whole new thing. We have to re-ground and re-establish these characters, get back to the emotional basics, and then have the most fun we can have." And on that front, you can expect an animated episode. Otherwise, Harmon was tight-lipped when it came to spoilery details about the new season.
Because the show won't be back until mid-season, the writers have been able to break stories for all thirteen episodes ahead of time. (No scripts are done yet, but a few outlines have been banked.) Harmon's not taking the chance to plan early for granted. He even compared Community to a rescue dog. "It pees itself every time there's lightning. It's been through a lot. I really want to give it a milk bone and make eye contact and make it understand that I'm not going to hurt it," he said. Pressed for even a few specifics about what the first episodes back would be like, Harmon would only say they'd be anchored in character. High-concept episodes are great, but right now he is more interested in getting back to the idea of the characters living down the street from you and me. "I wanna get back on that campus. I know that's not an exciting thing to say at Comic-Con," he said, then yelled: "Get ready for grounded story work! Who likes their characters dimensionalized?"