E.L. James on Her Fifty Shades of Grey Director: 'There's a Woman I Can Get Drunk With'
How the team picked Sam Taylor-Johnson.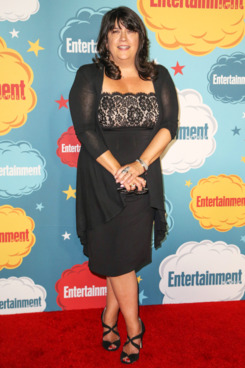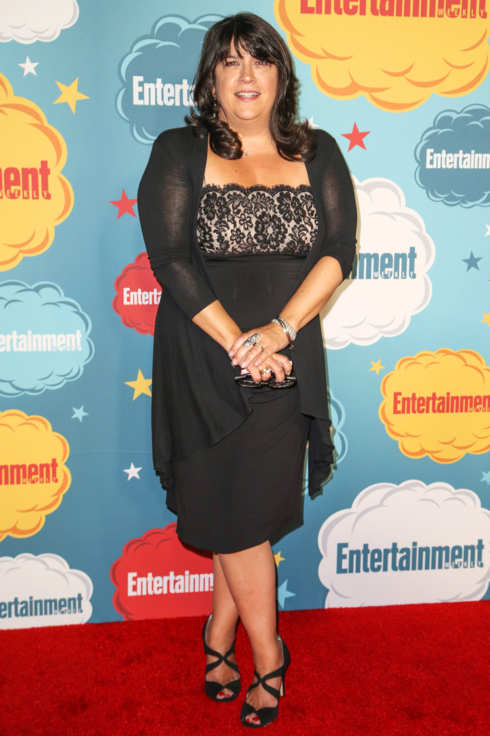 Last month, Fifty Shades of Grey author E.L. James took to Twitter to reveal one of the biggest movie announcements of the year: British director Sam Taylor-Johnson (Nowhere Boy) would direct the film adaptation of her blockbuster book, due out August 1 of next year. Since that tweet, though, James hasn't really discussed the pick, so when Vulture spied her Saturday night at Entertainment Weekly's big Comic-Con bash, we had to ask: What was it about Taylor-Johnson that prompted James to choose her? "Actually, it's not just me!" protested the author. "Everybody keeps asking, 'Why did you decide … ' It wasn't just me! There's a huge friggin' studio behind this."
But don't get the impression that James is chafing at the collaboration: "That's the wonderful thing about doing it this way, is you compile a team who really know what they're doing, who are incredibly talented, and you listen to what they have to say." As for Taylor-Johnson, "I saw both of her films, and I was blown away. Simple. She's creative, incredibly talented, she's got an extraordinary eye. She had a good idea about the whole Fifty experience, she understands it." Added James with a grin, "And I thought, There's a woman I can go and get drunk with."