Lifetime Is Making a Flowers in the Attic Movie
With Heather Graham and Ellen Burstyn. Really!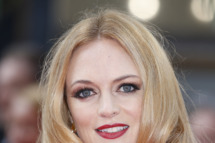 Lifetime is making a Flowers in the Attic movie that will co-star Heather Graham and Ellyn Burstyn, which is exactly what everyone has been hoping for for many, many years. According to the Wrap, Graham and Burstyn are set to play the mom and grandma in the deeply messed-up Dollanganger family, though there's no word yet on who will play Chris and Cathy, the teenage brother and sister who have sex with each other. That's the whole point of Flowers in the Attic! Somehow the terrible 1987 movie skipped over that part.