It's Not Always Fun Interviewing Selena Gomez
As one sorry reporter recently learned.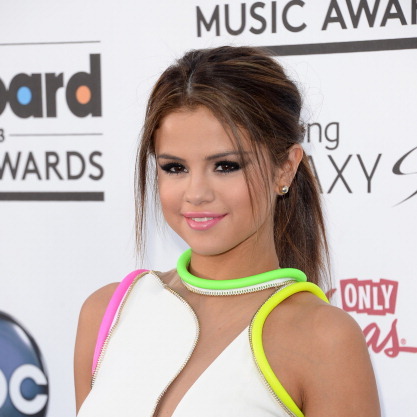 The Toronto Star recently had a chance to chat with Selena Gomez in a strictly managed hotel scenario; it wasn't especially fun. The reporter's main lesson was that Gomez is no less intensely wrangled than the Lady Gagas and the Barack Obamas of our world. Cell phones and recorders were seized and plastic-bagged before an album preview (or, as writer Vinay Menon dubs it, "listening to 60-90 seconds of eleven overproduced pop songs while trying to formulate insightful mental questions under duress in a strange hotel room"), note-taking was prohibited (except brain-notes!), gossip-tinted questions were forbidden, and Justin Bieber questions were all but criminalized. The reporter's second lesson was that running the Selena Gomez gauntlet doesn't necessarily result in a publishable interview experience.
The piece ends with Menon finally conversing face-to-face with Gomez for a hopefully precious ten minutes. The writer attempts to get Gomez to sum herself up. "I'm super laid back. I'm from Texas. I love my family. I still live with my parents. I drive the same car that I've driven since I was 16. That's who I am." Menon, foiled, tries once more, asking Gomez how she views her work. "As a performer, I just love to make people smile. I just love to make people move and dance. There's not really much more to it." And that's basically it. Writers hoping to pen their Frank Sinatra Has a Cold with Selena Gomez in the lead may want to start reconsidering.