Jacki Weaver and Marcia Gay Harden Join Woody Allen's New Movie
The one starring Emma Stone and Colin Firth.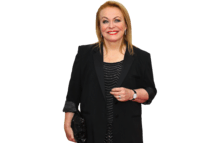 Woody Allen, like most 77-year-olds, is still making a movie every year. His next one is currently shooting in the south of France and will star Emma Stone and Colin Firth. Now a pair of two-time Academy Award nominees — Jacki Weaver (Silver Linings Playbook, Animal Kingdom) and Marcia Gay Harden (Mystic River, Pollock; she won an Oscar for the latter) —have joined the cast as well. Anyone think one of them got the archetypal Woody Allen stand-in role?