James McAvoy May Play Dr. Frankenstein to Daniel Radcliffe's Igor
From <em>Lucky Number Slevin</em> director Paul McGuigan.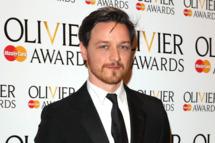 Although Daniel Radcliffe as Igor was basically enough to sell a new Frankenstein movie already, James McAvoy (Trance, X-Men: First Class) is now thinking about coming aboard as Baron Victor Von Frankenstein. Paul McGuigan (Lucky Number Slevin, Push) is directing from a script by Chronicle writer Max Landis. Aaron Eckhart won't be playing the monster, because he's doing that in another movie already.