Annette Bening and Jay Roach Making a Comedy Aimed at HBO
<em>The Third Coast</em>, featuring Bening as a casting director in New Mexico.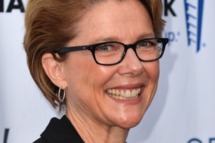 Before getting into the political drama arena with HBO's Recount and Game Change, Jay Roach cut his teeth on comedies like Austin Powers and Meet the Parents. Now Roach is merging the jokiness and, with any luck, the HBOness with The Third Coast. Annette Bening is attached to star as "a larger-than-life casting director in New Mexico." The single-camera comedy was written by Paul Rudnick (The Stepford Wives) and isn't definitely headed to HBO but most likely will end up there.