Jay-Z Convinced a British Cathedral to Debut His Album Cover
Right next to the Magna Carta.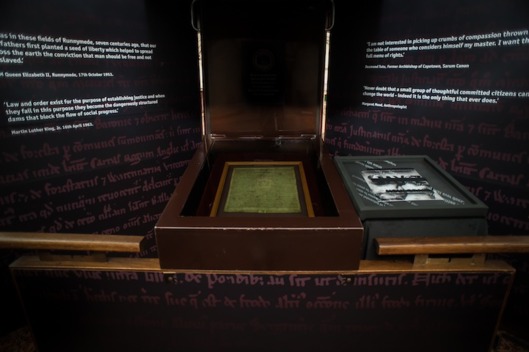 Specifically, Salisbury Cathedral, where one of four remaining copies of — yes, of course — the Magna Carta is on display. There they are together, up above (the Magna Carta is the document with all the confusing Old English words; the album cover is the one that says "Jay-Z"). And here the cover is with a fancy column: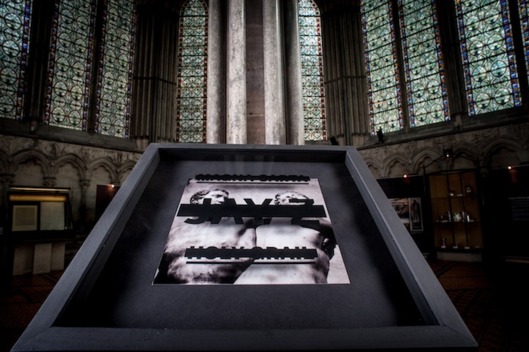 Jay's Magna Carta Holy Grail cover art will be on display there through the end of July; it will also have an exhibit in the tiny underground pyramid crypt at the Louvre, right next to Mary Magdalene's bones.