Jimmy Kimmel Got Married This Weekend
To his show's co-head writer, Molly McNearney.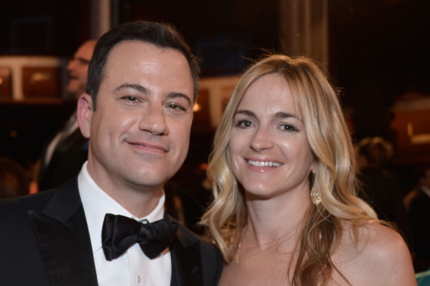 Jimmy Kimmel and Molly McNearney — co-head writer on ABC's Jimmy Kimmel Live and an employee of the show since 2003 — were married on Saturday in Ojai, California. The 300-person wedding proved that Kimmel doesn't just get lots of stars onto his show's couch, he and McNearney count lots of 'em as actual pals. The guest list included Howard Stern, Ellen DeGeneres and Portia de Rossi, Jennifer Aniston and Justin Theroux, Ben Affleck and Matt Damon, John Krasinski and Emily Blunt. It was probably pretty fun.