John Williams Will Score the New Star Wars
Just as he did the others.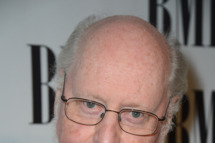 Composer John Williams, who wrote the scores for the first six Star Wars movies, will return for J.J. Abrams's Episode VII, LucasFilm's Kathleen Kennedy announced on Saturday. "Of course, I haven't seen the script," said Williams in a video posted to the Star Wars website. "The story is still unknown to me, the new story. But I can't imagine that there will not be some references to the existing stories that we know that would necessitate, and make appropriate, the use of some of the earlier themes." If he's wrong about that, then they should all probably throw in the towel now.