Kanye and Jay-Z Had a Long Dispute Over Some Magna Carta Songs
Kanye wanted the material for <em>Watch the Throne</em>.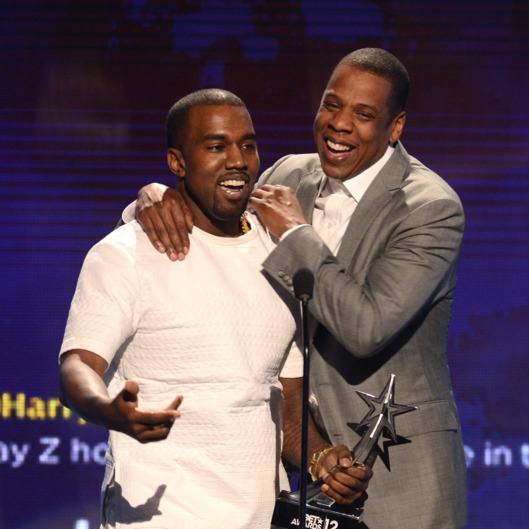 Actual acknowledged tensions between Jay-Z and Kanye West have been few and far between (see: "Big Brother"; see also, Jay on 'Ye in 2011: "He puts so much into everything, and he's like, 'You have to treat it like I treat it.' It drives you crazy sometimes — like when you've put 75 versions of a snare on one song and he's like, 'No!' and you're like, 'Come on, man.'"). Now Jay-Z tells the BBC's Radio 1 that while Watch the Throne, Yeezus, and Magna Carta ... Holy Grail seem like clearly delineated affairs, there was some inter-project tension. "We had this whole plan when me and Kanye did [the] Watch The Throne album that we would go right into our solos after that. Soon as I thought we had wrapped up Watch the Throne, I made two records — I had 'Holy Grail' and 'Oceans' ... and I played those records for Kanye. And he was like, 'No, those have to go on Watch the Throne.'"
So the two spent four days arguing about it. "Not like fighting," Jay clarifies. "Well, there was some pushing at one point but not between us, just everyone else got a little excited." (What does that even mean, though? Were people seriously getting feisty over a song that says "I'm on the ocean / I'm in heaven / Yachtin' / Ocean 11" not once but twice?) In ancillary Throne news: Magna Carta is Hov's first No. 1 in the U.K., and expensive Yeezus-designed clothes are now available for purchase.