Kanye Bounced Some Business Ideas Off Steve Wozniak
Woz called them "grandiose," but whatever.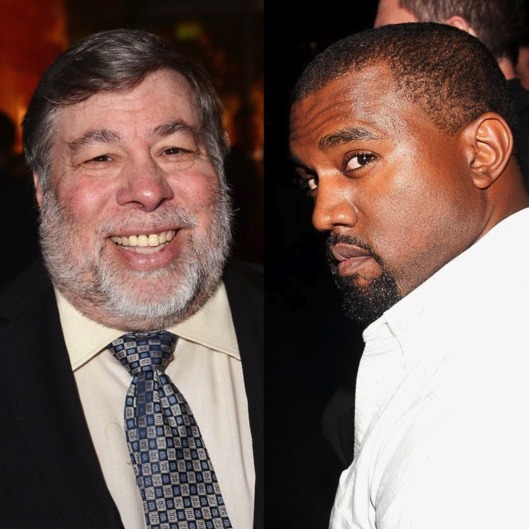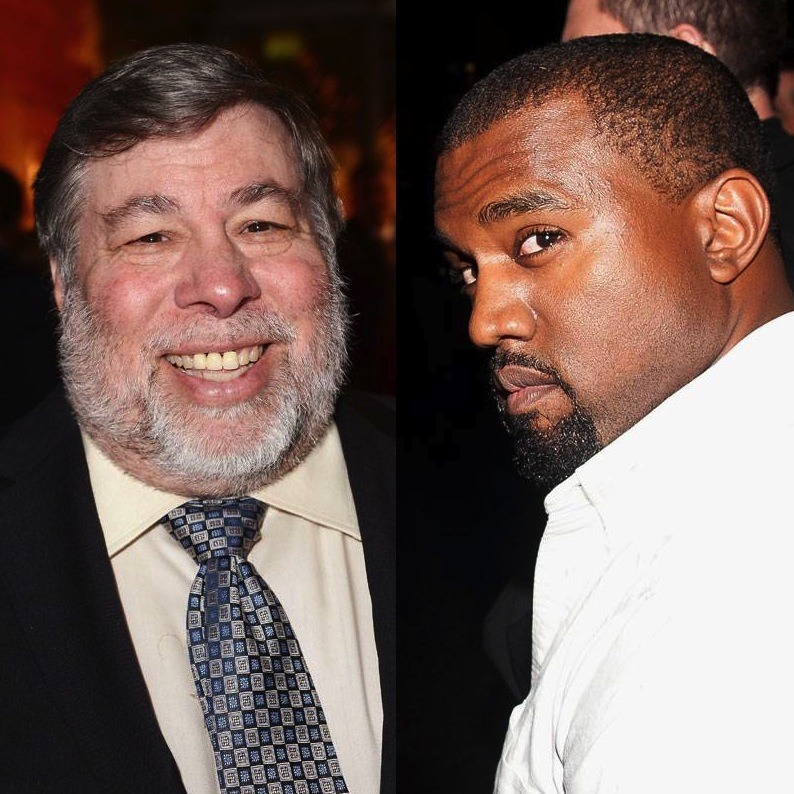 Apple co-founder Steve Wozniak is still taking questions about his recent visit with the Kardashian-West family, which took place the day after Kim and Kanye's daughter North (or "Nori") was born. Kardashian arranged the meeting as a birthday/Father's Day present for Kanye, and Woz told ABC News that he autographed in person one of the Apple mice Kanye later tweeted about receiving (the other one bore the signature of Steve Jobs). "I signed the mouse in front of him," Wozniak said. "It's really rare, both our signatures in matching form," he added, just to underscore the gift's awesomeness. The two then had lunch and discussed Kanye's plan to maintain his status as the "Steve [Jobs] of Internet, downtown, fashion, culture."
"It was an excellent conversation for about two hours and he finally got into his grandiose business ideas," Wozniak said. "I have some comments to give him. I have been thinking about it since the meeting." Though Wozniak declined to share those ideas with ABC, he "said that he believes that West is driven and that when you 'visualize yourself in a certain way' that anything can happen." If nothing else, he seems to believe that Kim and Kanye  are something special. "She wanted to do something nice, outstanding and unusual for her man. In this day and age you really have to put a thinking cap on," he said. "I believe in signs of true love. I wanted to be a part of this." Who wouldn't?