Led Zeppelin Drummer John Bonham May Get Hologrammed
"My dream is to do the hologram drum solo with dad next to me," says Jason Bonham.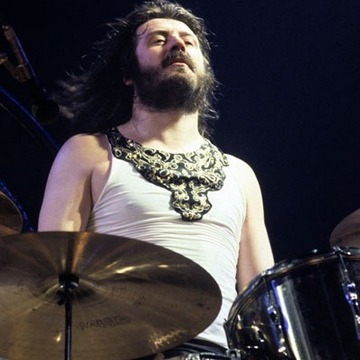 Once Holo-Tupac hit Coachella in 2012, most dead musicians of note started popping up on a secret list for hologram consideration. The latest to have his name called: Led Zeppelin drummer John Bonham, whose 1980 death shut down one of the world's biggest bands. Son Jason Bonham, who played in his dad's stead when Zep reunited for a full-length gig in 2007 at London's O2 Arena, is the primary hologram agitator at the moment. Touring under the moniker Led Zeppelin Experience, Bonham says, "It's important to me to have something in addition to the music, that was the whole point of it. When I first started doing this I was working with some of the people behind some of the biggest tribute tours like Pink Floyd Experience, the Beatles and now I'm doing it. It's imperative that I continue putting together the best shows and take it to the next level. I'm talking to people about holograms and my dream is to do the hologram drum solo with dad next to me." Father/son holo-solo! It might be tough, though, since there's not an abundance of sterling footage from the seventies.