Lewis Black Is Doing His Next Stand-up Special As a Live Simulcast
It's called <em>Old Yeller</em>.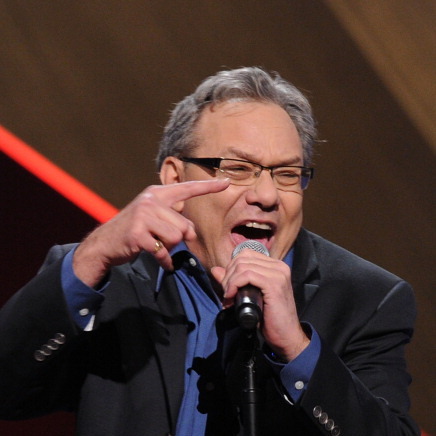 Louis C.K.'s "pay me $5 and download my new comedy special" gambit quickly caught on with comics like Aziz Ansari, Maria Bamford, and Jim Gaffigan, seeming very much like the wave of the future. But Lewis Black is trying a more established tactic for his new special — a massive pay-per-view simulcast — although the method hasn't ever been employed for stand-up in this way. Old Yeller, Black's ninth special, will be filmed on Aug. 24 at the Borgata in Atlantic City and broadcast live on Time Warner Cable, DirecTV, Dish, Cablevision, Xfinity, Cox Communications, Charter Communications, AT&T U-Verse, and Verizon FiOS.
Back in March, Black told Laughspin he wasn't sure the direct-to-fans model would work for him. "I've thought about it, but my problem is that I have an audience that is in range from age 15 to 80. I have three generations showing up — and two generations are not going to watch it like that. I'm not going to sit there … I'll sit there for ten minutes [at the computer]. If I'm on a plane, sure. But otherwise, fuck you." We'll have to see if Old Yeller's live delivery goes over more successfully.