Magna Carta Holy Grail Is Jay-Z's Thirteenth No. 1 Album
He's getting closer to the Beatles' record.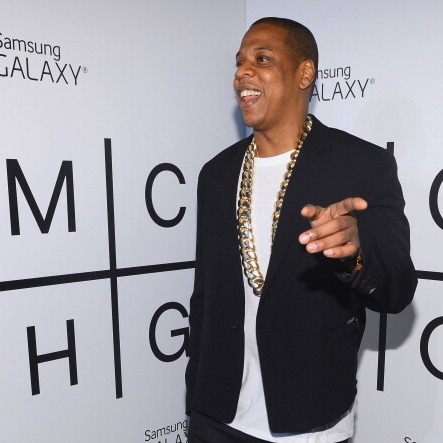 The music business is hard to make sense of sometimes. While Jay-Z's Magna Carta Holy Grail was clearly bound for No. 1 on the Billboard 200, it's also one of Hova's better-selling debuts ever, moving 527,000 copies. It's a slightly confusing number once you consider that it's 2013, paying for music is barely a thing anymore, Samsung gave away 1 million digital copies for free, and the album made Spotify history with more than 14 million streams in the U.S. alone. It's even more head-scratchy when you look at the first-week sales for 2011's much-hyped super-project Watch the Throne (436,000) and The Blueprint 3, which came in just shy of half a million in 2009.
This is the fourth straight week with a new hip-hop album taking the top slot (Yeezus, Wale's The Gifted, J. Cole's Born Sinner), which has never happened. Holy Grail also scores the year's second-highest debut week after Justin Timberlake's The 20/20 Experience, which launched with 968,000 copies in March. The biggest brag for Jay-Z, though, might be the fact that thirteen No. 1 albums heightens his No. 2 all-time chart-topper spot above Elvis and Bruce Springsteen, who each have ten No. 1s. And if Hov keeps at it a while longer, he's got a chance at catching the Beatles, who stand tall with nineteen No. 1s.