Hear Prince Cover Shania Twain's 'You're Still the One'
The 1997 cover was briefly streaming on Prince's website.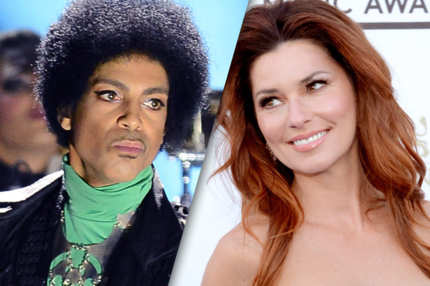 Thanks to Dan Chamberlain and his vintage collection of ripped mp3s, we have evidence that Prince once covered Shania Twain and posted a RealPlayer stream on his website. Featuring Marva King, "Ur'e Still the 1" isn't the Purple One's first foray into cover songs (check out 1996's Emancipation), but because of Chamberlain, this ode to Twain isn't lost forever.