Robin Thicke Got You a Gross, Vaguely Catchy Present
The will.i.am version of "Dick in a Box," basically.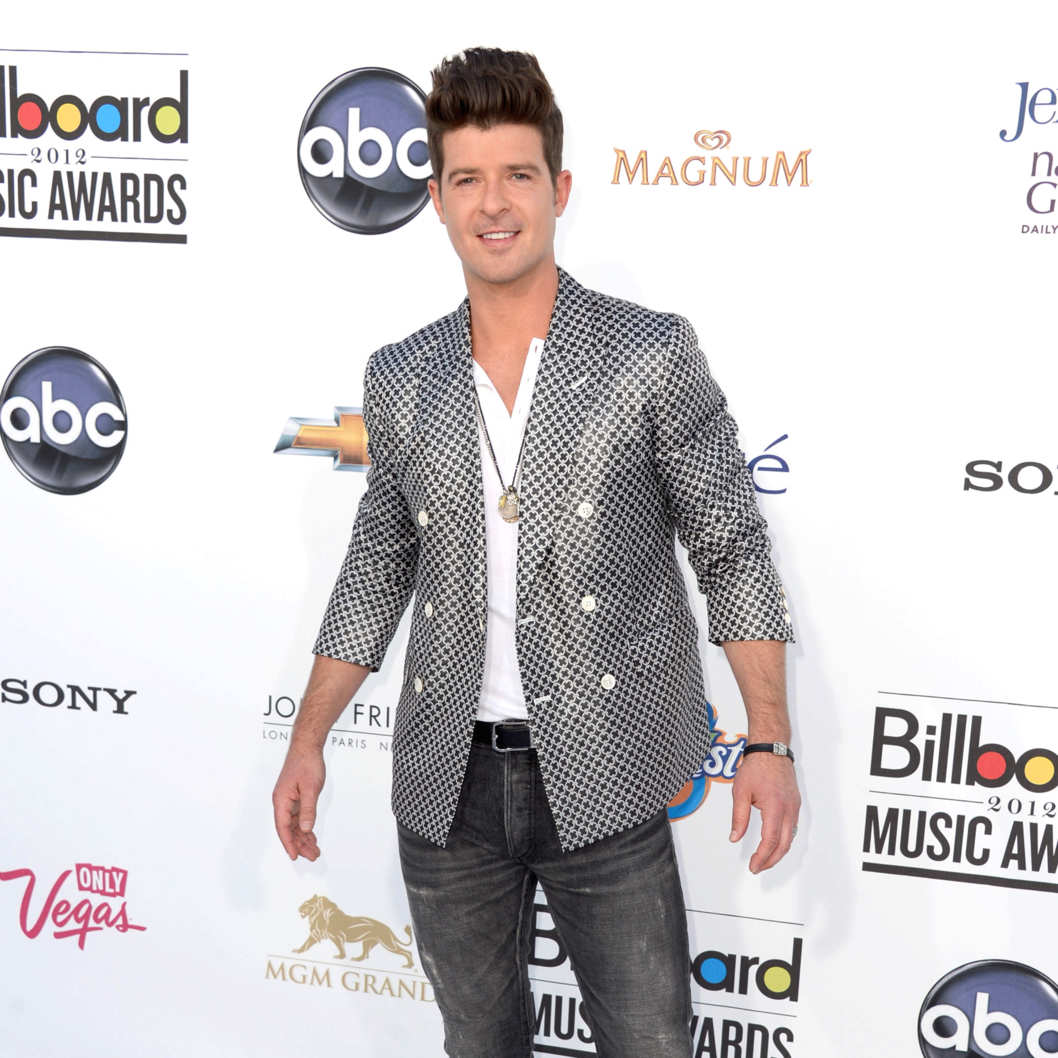 To be fair, unless you kidnapped Pharrell, locked him in a mansion and made him promise only to make songs for you from now on, it would be hard to replicate the magic that is Robin Thicke's sleazy, delightful, probable Song of Summer winner "Blurred Lines." Not that Robin Thicke didn't try on his follow-up single, "Give It 2 U": national hero Dr. Luke produces, Kendrick Lamar drops in with a guest verse, and … will.i.am co-writes. A-ha! That is probably why "Give It 2 U" sounds like a late-Britney club cover of "Dick in a Box," minus the fancy wrapping. It is still sort of catchy? It's nice to hear Kendrick. Can we go back to "Blurred Lines" now?