Ryan Murphy's HBO Show Adds Jennifer Jason Leigh and Anna Torv
For <em>Open</em>, the sexy sex show.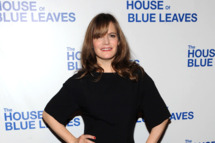 Ryan Murphy and HBO's Open, a sexy sex show about relationships and intimacy in our day and age, has cast Anna Torv and Jennifer Jason Leigh. It's Torv's return to television after five seasons of Fringe, and Leigh has done turns on Revenge and Weeds in recent years. Torv's yoga instructor character and Leigh's actress are long-term lovers. The two join Wes Bentley and Scott Speedman (Last Resort). Based on the premise, sounds like there's much more casting to come.