Showtime Renews Ray Donovan
More Liev Schreiber glares for everyone.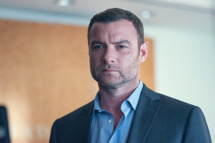 Showtime has renewed its new drama Ray Donovan for a second season, the network announced. That's the one with Liev Schreiber and the deeply grating Boston accents. So far the show is off to a popular start, even though it has yet to distinguish itself among all those cable dramas about middle-aged straight white guys who have it so tough.