We Saw Kanye West's HBO Pilot, and It Actually Wasn't That Bad at All
<span>He even attempted to get his idol Tom Cruise to appear in it.<br /></span>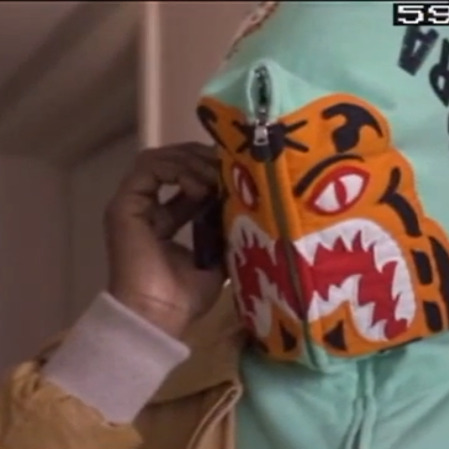 Wyatt Cenac promised "a surprise" during his weekly Monday night comedy show. And it was the best surprise: the full pilot of the Untitled Kanye West Comedy Project that HBO famously passed on in 2007. That project had a brief second life last week when a short clip was uncovered and shared across the Internet. (Not surprisingly, that video has since been removed.) Cenac wasn't in that clip, but he was in the original pilot — cast as Kanye's cousin K.C. (which stands for ... "Kanye's Cousin") in an ensemble that also included J.B. Smoove and Kanye's bodyguard, rapper GLC. Was this secret screening a legal one? "I figured if I did it as a surprise, I don't think HBO could do anything but keep me out of HBO shows," said Cenac, "which they're already doing." Fair enough.
Kanye once took comedy as seriously as he takes everything else, going so far as to pay UCB co-founder Matt Besser (along with Cenac) to come to his apartment to give him private improv lessons: "It was me, Kanye, and [his road manager] Don all doing improv together with no audience, no feedback, and they never wanted to get off the couch. So imagine Whose Line Is It Anyway? but, like, in a car." And Kanye's HBO-size dreams were big ("He kept talking about Curb Your Enthusiasm, and he was also like, 'This is also kinda like my version of Entourage'), but according to Cenac, he was also realistic about his own skills: "Kanye knew he wasn't a good improviser. He'd read something that Seinfeld said about surrounding himself with better talent and that he would rise to the occasion. And so that was his hope."
Strangely, Kanye was somehow able to use those insecurities to his advantage. For comic effect, he stares wide-eyed into the camera. While almost certainly Jim Halpert-inspired, it still plays nicely off his surrounding cast of loud-mouthed players (who essentially surround him the entire time: "It's like a Beastie Boys video, without the slow-mo," joked Questlove, who accompanied Cenac with some choice commentary). But unlike Curb Your Enthusiasm's resident curmudgeon Larry David, Kanye appears as the practical one in the crew. Someone must have taught him about playing "the straight man."

The pilot follows a plotline supposedly plucked from Kanye's own life experience, in which, after a wacky CD signing, Kanye heads to meet a sick Make-a-Wish kid. But after quickly eating "smelly" takeout food in the car, he's extremely anxious about having bad breath. The show's improv conceit had Kanye and Larry Charles working together to create an outline for the actors to riff off of, and Cenac recalls that having bad breath in public was (and just might still be) an actual fear of Kanye's: " ... the logic to it was if somebody met him, they would only meet him once, and in that one interaction they'd have with him, they're gonna be like 'Kanye must always have bad breath." After sending Cenac's K.C. off to get mints, he zips up his custom embroidered tiger hoodie completely over his face and heads in to meet the kid. (The emphasis on the hoodie was intentional: Kanye also wanted his show to be the men's version of Sex and the City, fashion-wise.) Turns out, the kid's not actually terminal, although he does prompt Kanye's best line, which is given to the other (presumably actually dying) Make-a-Wish children: "You're all my dawgs, and all dogs go to heaven."

In one of the pilot's odder moments, Kanye is asked who his idol is, prompting a flashback scene in which K.C. and Kanye watch the trailer to Mission: Impossible and a silhouetted Cruise impersonator appears. Turns out, Kanye originally wanted the actual Cruise to play himself, which wasn't an unreasonable ask. They were friends:
"Kanye had been trying to get Tom Cruise to be in the pilot. And he had asked him because they were friendly. And we're shooting a scene [in the Escalade] and at one point Kanye's like, 'Shut the fuck up, it's Tom Cruise' and because he couldn't get out of the car, he had to take the phone call smashed between people ... and you can hear Tom Cruise laughing [does a Tom Cruise laugh] as Kanye goes, "Yeah, man, I've been working on the improv stuff, you know, all your suggestions were great.' [Does another Tom Cruise laugh.] That went on for like fifteen minutes. Tom Cruise never did the show and we had to hire a Tom Cruise look-alike that was like five feet taller than the Cruise."
So if the pilot wasn't actually that awful, why didn't it get picked up? Firstly, said Cenac, Kanye's team delivered an hour-long show despite HBO having requested a 30-minute pilot. (Last night's version was a 30-minute cut.) Originally, Kanye envisioned the show to have actual conversations weaving in and out of the improv segment — he'd already shot serious interviews with Nelson George, Professor Boyce Watkins, and Cornel West. Secondly, remember how Kanye wasn't comfortable with his improv skills? That means he passed off a lot of the important moments to his co-stars, who were at that point unknown. Like Cenac. "HBO was like, 'We didn't pay for a show with these no-name motherfuckers. Find a way to put some Kanye in this.'"