The Wolverine Claws Its Way to the Top of the Weekend Box Office
Though it did much better abroad.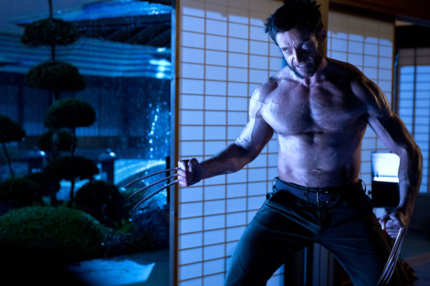 While last week's box office numbers were twenty percent below those from the same period a year ago, America returned to the movie theaters this weekend, resulting in a moviegoing total of $168 million — or 25 percent more than this week in 2012, when The Dark Knight Rises was on top, according to Deadline. This year, it's The Wolverine at number one: Hugh Jackman's fifth turn as the X-man opened with a fairly disappointing $55 million domestically and earned a separate $86.1 million abroad. The Conjuring, which opened on top last week, dropped to the number two spot with only $22.1 million domestically, leaving it with a cumulative total of $83.8 million. Now in its fourth week, Despicable Me 2 secured third place with $16 million in weekend earnings; it has now brought in a total of $660.9 million worldwide. And, much like last week, Turbo ($13.3 million for the weekend) came in just above Grown Ups 2 ($11.4 million), with each falling one spot to round out the top five.