Woody Allen's Films As Infographics
Eleven classic Woody jokes from films in graph and chart form, including: <em>Annie Hall</em>, <em>Manhattan</em>, <em>Crimes &amp; Misdemeanors</em>, and more!
Woody Allen has written and directed 43 movies, which is a lot of movies. (By comparison, over basically the same time period, Martin Scorsese has made slightly more than half that number.) This body of work has given fans so much to look at, break down, and analyze that on the eve of the release of his 44th film, Blue Jasmine, we decided it was time to give his canon the treatment it deserves: infographics! We translated some of his films' most iconic moments and jokes into handy-dandy graphs and charts. See exactly why life is worth living for Manhattan's Isaac, the advantages of being imaginary for Purple Rose of Cairo's Tom Baxter, where Sleeper's Miles Monroe says there is intelligence in the universe, and much more. (Scroll to the bottom to see a video supercut of the source material for each graph.)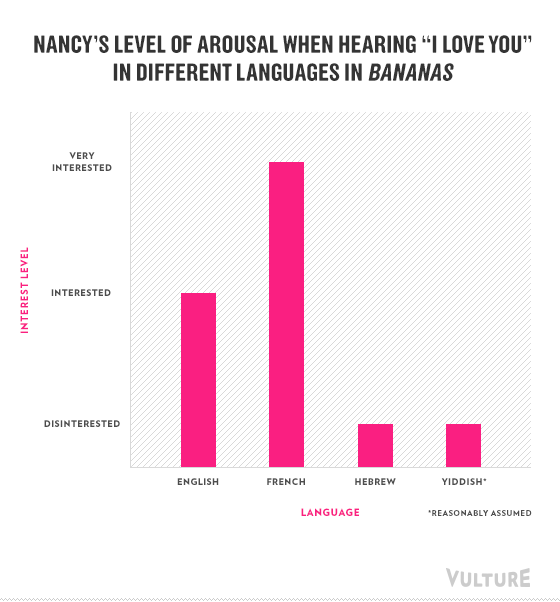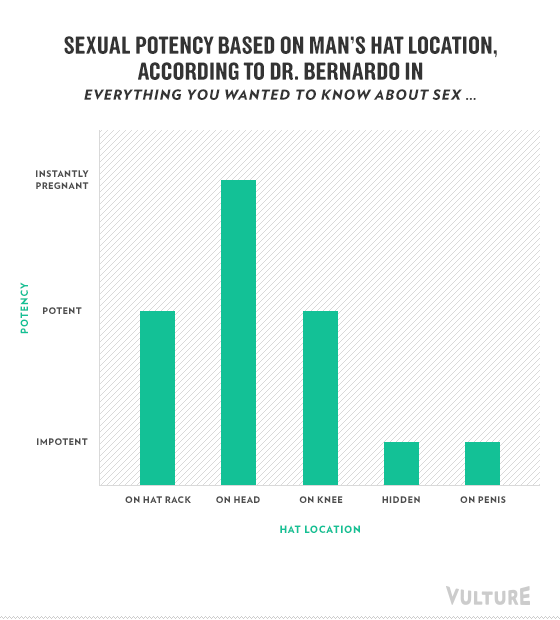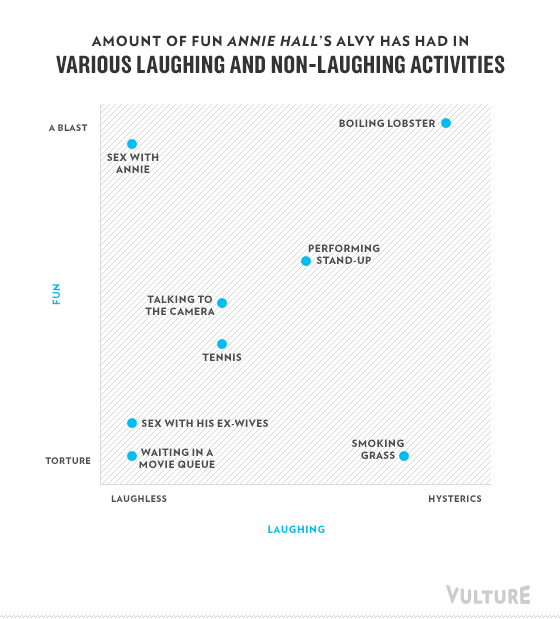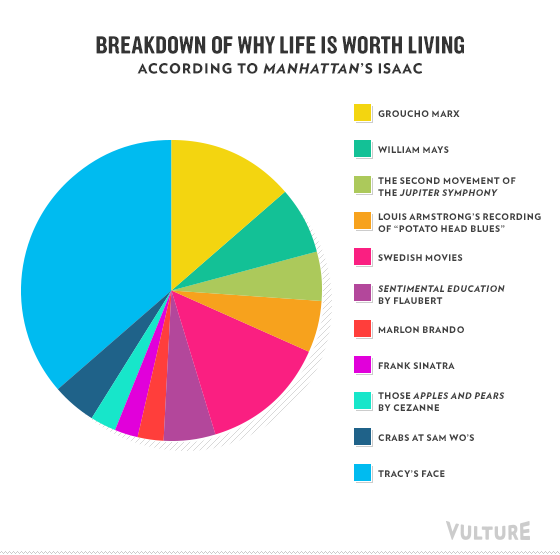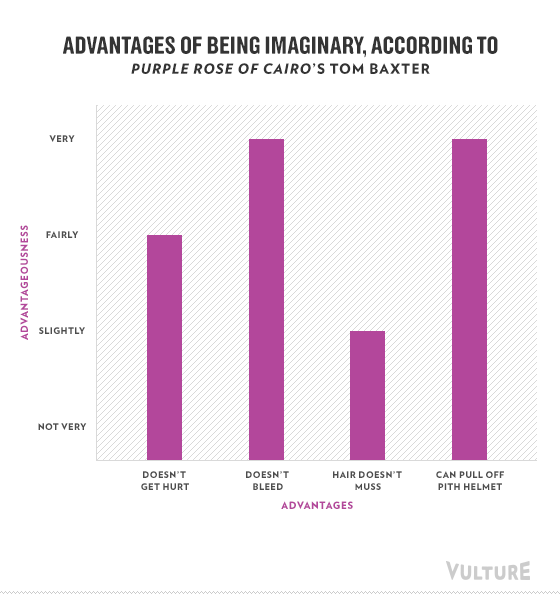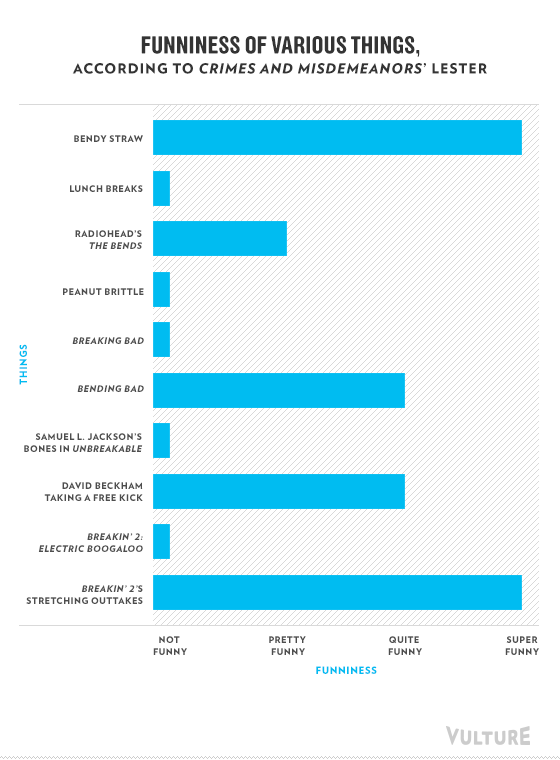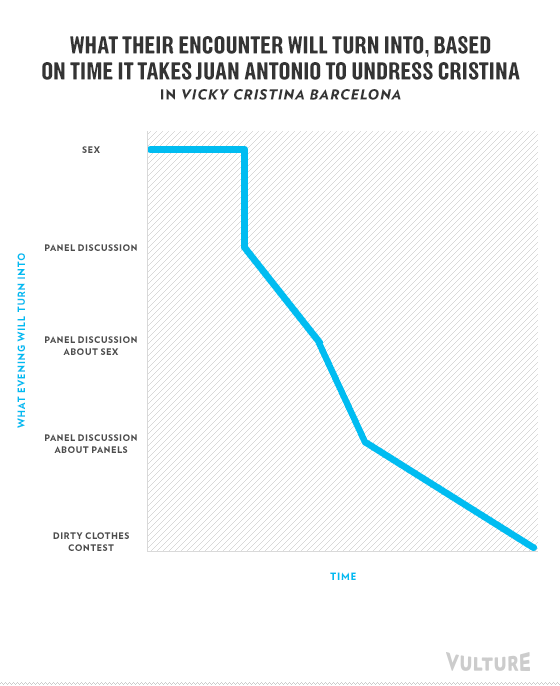 Now watch these moments in verbal, non-graphed form.