Thom Yorke and Nigel Godrich Pull Albums From Spotify
In protest of its business model.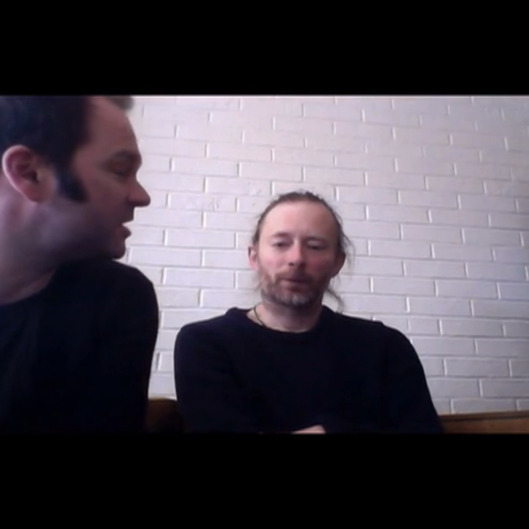 Atoms for Peace's Amok and Yorke's The Eraser will no longer be available on Spotify, in protest of the streaming service's business model. "The reason is that new artists get paid fuck all with this model. It's an equation that just doesn't work," Godrich wrote in a series of explanatory tweets. "If people had been listening to spotify instead of buying records in 1973 ... I doubt very much if [Pink Floyd's Dark Side of the Moon] would have been made." Added Yorke: "Make no mistake new artists you discover on ‪#Spotify‬ will no get paid. meanwhile shareholders will shortly being rolling in it. Simples." Radiohead's music is still on Spotify.
A Spotify spokesperson responded in a statement: "Right now we're still in the early stages of a long-term project that's already having a hugely positive effect on artists and new music. We've already paid US$500M to rightsholders so far and by the end of 2013 this number will reach US$1bn. Much of this money is being invested in nurturing new talent and producing great new music."