2 Guns Shoots to Number One at Weekend Box Office
Though overall ticket sales were slow.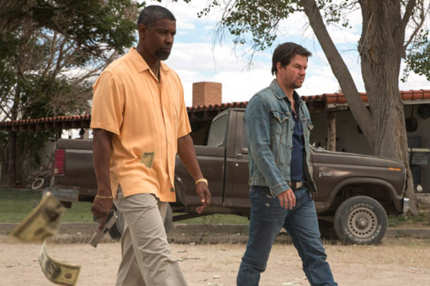 It was a slow summer weekend at the box office. The Denzel Washington and Mark Wahlberg–fronted uber guy movie 2 Guns took the top spot, though the $61 million film only brought in a somewhat underwhelming $27.4 million. Last week's winner, The Wolverine, fell to number two with a weekend domestic total of $21.7 million putting its cumulative total at $95 million. The Smurfs 2 came in third place in its second week out with just  $18.2 million, bringing its cumulative domestic earnings to $27.8 million; the 3-D flick's current worldwide total looks a little better at $80.3 million (the majority of that came from Russia and France). Horror film The Conjuring dropped to fourth place, and Despicable Me 2 kept holding onto the box office's top five roster with fifth place in its fifth week out.