Less Than a Third of Prime-Time TV Shows Get Ratings Boost From Twitter
Reality TV benefited the most.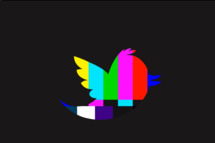 In a study called "The Follow-Back" released today, Nielsen analyzed the live TV ratings and accompanying tweets for 221 broadcast primetime program episodes — using their own Nielsen SocialGuide, an "application that identifies, captures and analyzes conversation on Twitter in real time." The results? "The study found that live TV ratings had a meaningful impact in related tweets among 48 percent of the episodes sampled. The results also showed that the volume of tweets caused significant changes in live TV ratings among 29 percent of the episodes." Whatever "meaningful impact" actually means, an actual rating change only resulted in just under a third of the programming. Tweets were grouped by show genre. Which type of programming received the most social attention?
However, as All Things D notes after speaking with Nielsen's executive vice president of media analytics, "In this study, Nielsen simply isn't able to quantify Twitter's impact — just that it exists, sometimes." They go on to say that there's correlation here, not necessarily causation. Either way, 29 percent seems to be enough to push SyFy's Sharknado to endless repeats, convince MTV to craft an entire awards ceremony around social media, and further encourage network executives to place specially crafted hashtags throughout TV programming.