Aaron Paul in Talks to Play Moses's No. 2 in Ridley Scott's Exodus
Christian Bale is playing Moses.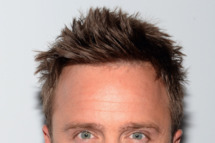 Variety reports that Aaron Paul is in talks to join the cast of Ridley Scott's Exodus. Joining the recently cast Sigourney Weaver and John Turturro (who will play the pharaoh's parents, because they definitely look Egyptian), Paul would play Joshua, Moses's (Christian Bale) sidekick of sorts, who leads the Hebrews after the big guy dies. (Breaking Bad spoiler alert for this last sentence.) After what we saw on Sunday, maybe Joshua will be responsible for the burning bush this time around.