Allen Leech Joins Cumberbatch, Knightley in The Imitation Game
As a Scottish spy.
Error 503 Service Unavailable
Service Unavailable
Guru Meditation:
XID: 2153605251
---
Varnish cache server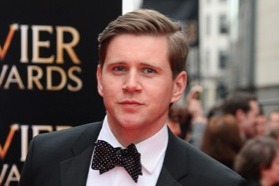 The Imitation Game, a biopic about mathematician Alan Turing, is strong in the Recognizable Brits With Remarkable Names category, featuring Benedict Cumberbatch and Keira Knightley. Now Downton Abbey's Allen Leech is in talks to co-star as a Scottish spy who worked with the Soviets to plot against Turing, who was "responsible for cracking the German 'Enigma Code' during World War II that helped the Allies stave off defeat, and who would later be prosecuted by Britain in the early 1950s for being a homosexual." Cumberbatch is Turing.