Angel Haze Has a Real Live Single
"Echelon (It's My Way)."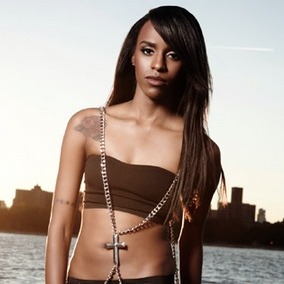 If you only know Angel Haze from the Azealia Banks beef, consider trying again with "Echelon (It's My Way)," the first single from Dirty Gold. That's the album that will actually see release sometime soon, as opposed to Banks's Broke with Expensive Taste, which has fast become the Chinese Democracy of up-and-coming female rappers. If you're into Haze's vibe here but yawning at another fashion-centric rap, head straight to "Werkin' Girls" afterward, then on to the mixtape diamond mine.