Dave Chappelle As Prince on This New Single Cover Is the Most Amazing Thing
This is not a drill.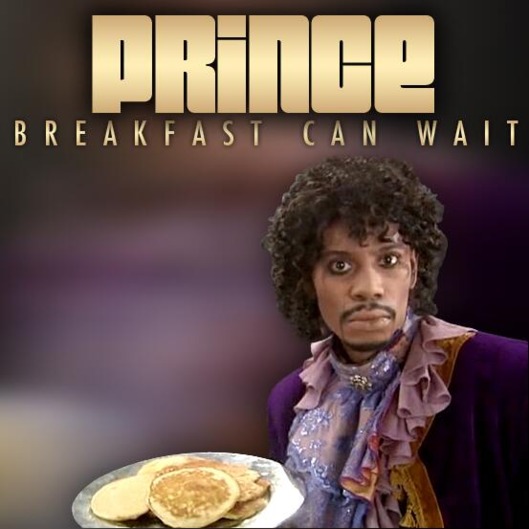 Continuing that surprising self-awareness we've been privy to via a new Twitter account this week, Prince released a photo of this single cover late Friday night that brilliantly features Dave Chappelle dressed as the Purple One. Also via @3rdeyegirl's simple "Game: Blouses" tweet, we have the video snippet below of "Breakfast Can Wait" — a title with which Walt Jr. would no doubt disagree but that we can't help but love. If you need a reminder of the elusive comedian's amazing rendition of the Artist Formerly Known As during Chappelle's Show on Comedy Central, it's right here (go ahead and watch it twice since you'll be laughing so hard the first time). And seriously, if Charlie Murphy appears anywhere near this, we'll happily die and go to wherever Rick James is right now.