Death Grips Totally Bailed on Lollapalooza
And aggravated fans may have destroyed some of the band's equipment.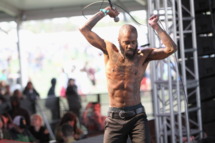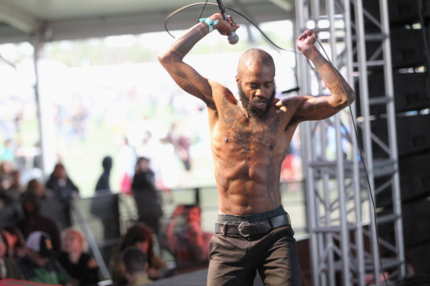 Despite subjecting the crowd at Chicago's Bottom Lounge to a backdrop of a fan's suicide note on Friday night, Death Grips never actually showed up for the Lollapalooza-sanctioned aftershow they were slated to headline. Dispatches from both Reddit and Twitter state indicate that "after learning that the band wouldn't play, fans proceeded to destroy their equipment, including a drum kit that was presumably Zach Hill's" (you can see evidence of that here as well as a video of the crowd here). Today, Pitchfork reports that the abrasive noise/rap combo, who did bother to show up at Bonnaroo earlier this year, is also off Lollapalooza's festival's official schedule. Festival representatives confirmed the band "chose not to arrive in Chicago" and will not play there; they were replaced in the 8:45 p.m. slot by Shaun White's band Bad Things.