Tina Fey Sold Two Sitcoms to Two Networks in One Week
Her college comedy is going to Fox.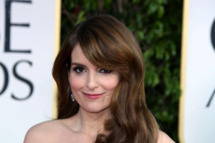 On Tuesday, NBC snapped up a Cheers-like "female-centered workplace project" produced by Tina Fey and her 30 Rock co-showrunner Robert Carlock. Later in the week, the world learned that Fey, Carlock, and 30 Rock producer Matt Hubbard were shopping around a comedy about a women's college that has started to accept men, which set off a "very competitive" bidding war between NBC and Fox. Today, Deadline reports that Fox emerged triumphant. At this point, fighting Fey's total TV takeover would be futile, so maybe just go celebrate with some Subway.