A Fifth Bourne Film Is in the Works
It will focus on Jeremy Renner's Aaron Cross, not Matt Damon's Jason Bourne.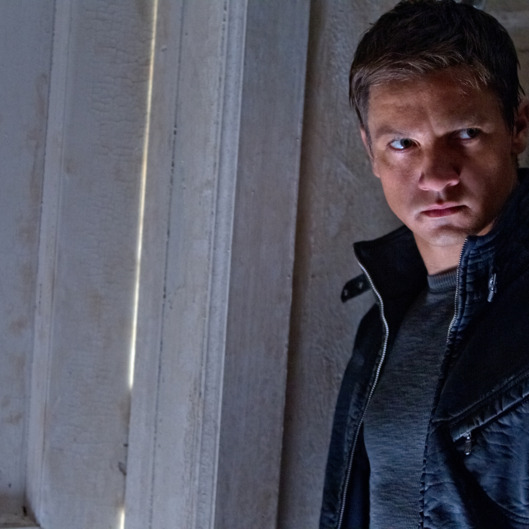 Deadline reports that Universal has hired Sherlock Holmes writer Anthony Peckham to start working on another Bourne movie. This would be the fifth in the series and second centered on Jeremy Renner's Aaron Cross character. Damon, who has said he wouldn't reprise his role unless Paul Greengrass was back directing, probably will be absent. Also, there's no word yet on whether Tony Gilroy, the co-writer and director of The Bourne Legacy and writer and co-writer of the first three films, will be involved. There's also no word on whether Aaron Cross will partner up with Alex Cross, wear his clothes backwards à la Kriss Kross, or finally answer the question, "Why did the Aaron cross the road?"