FXX Will Launch With a Labor Day Parks and Recreation Marathon
Aptly titled "Treat Yo Self."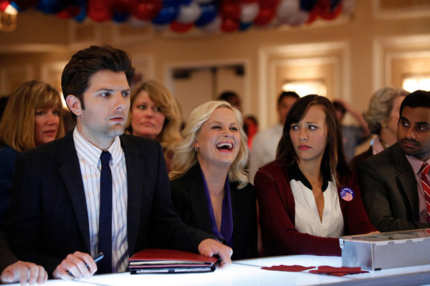 Securing its first non-NBC airtime, Parks and Recreation will open FX's comedy-centric offshoot FXX on Labor Day with a daylong stretch of reruns. The aptly titled "Treat Yo Self" marathon will kick off at 7 a.m. EST and run until almost midnight. Sure, you could do this on Netflix, but it bodes well for FXX's taste, especially when the episodes will include Ron Swanson's cornrows and April and Andy's sneaky wedding. FXX will premiere new seasons of The League, It's Always Sunny in Philadelphia, and Totally Biased with W. Kamau Bell on Sept. 4.