Janelle Monáe and Miguel Might Be in Love
They basically have to be, to have made a song this luscious.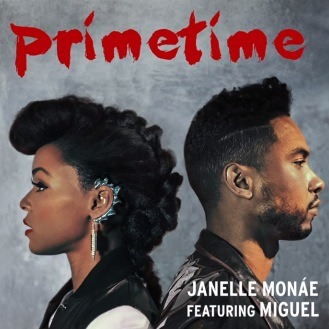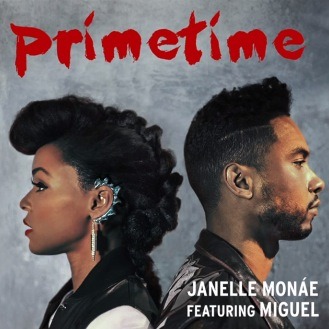 The three songs we've heard from Janelle Monáe's new album, The Electric Lady, are as awesome as they are sonically unrecognizable from each other. "Q.U.E.E.N." had Erykah Badu and was a masterpiece of quirk-funk; "Dance Apocalyptic" was a party in a three-and-a-half-minute box; now there's "Primetime," featuring Miguel, and ... oh, sweet Jesus. Just listen. Then relisten as many times as your heart and body can handle. Be careful, though — the thing about "Primetime" is that it starts out sexy and spectacular, and then just gets sexier and more spectacular until there's steam coming out of your ears and you're in danger of exploding and stuff.