Jason Bateman and Pals Did That Amazing Mumford & Sons Video Basically for Free
Jason Sudeikis was actually singing throughout the entire shoot.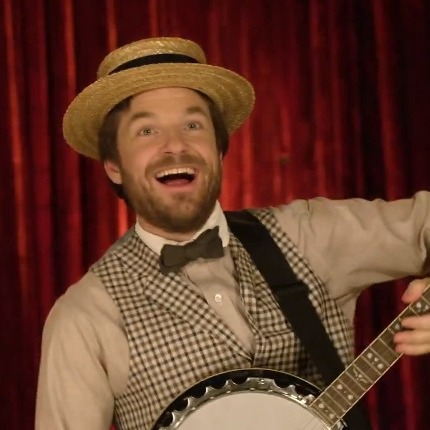 After Mumford & Sons recruited Jason Bateman, Ed Helms, Jason Sudeikis, and Will Forte to play them in one of the year's greatest, goofiest music videos, some background info was bound to turn up. It's here, and it's commensurately delightful. "Even though he was lip-synching, Jason Sudeikis sang at the top of his lungs — all day," the L.A. Times writes after a conversation with director Sam Jones. "Hopeless Wanderer" was shot in a single day, and the four comedy veterans worked for a few hundred bucks each. "They volunteered to work for free, but had to be paid minimum Screen Actors Guild scale," the Times writes. Jones says Mumford had no input on who was cast, and the band unsuccessfully tried to get the song changed to "Babel" at the last minute; Jones told the folksy foursome "it just wouldn't work." And what did Mumford think of the final product? "The band loved it — they didn't want to change a thing," Jones says. "I'm obviously so excited that everybody is watching it. It was one of those rare experiences where the record company and the band really let me do what I wanted to do."