Emmy Watch: Jesse Tyler Ferguson Picks His Favorite Episode From Modern Family's Fourth Season
"Never close your eyes on the court!"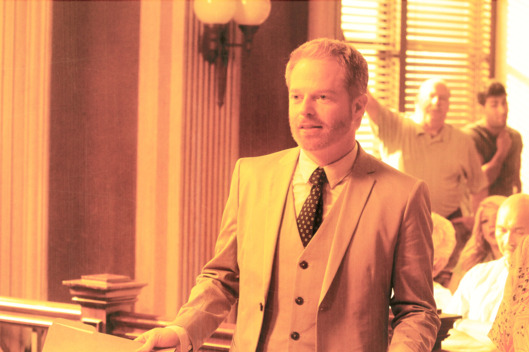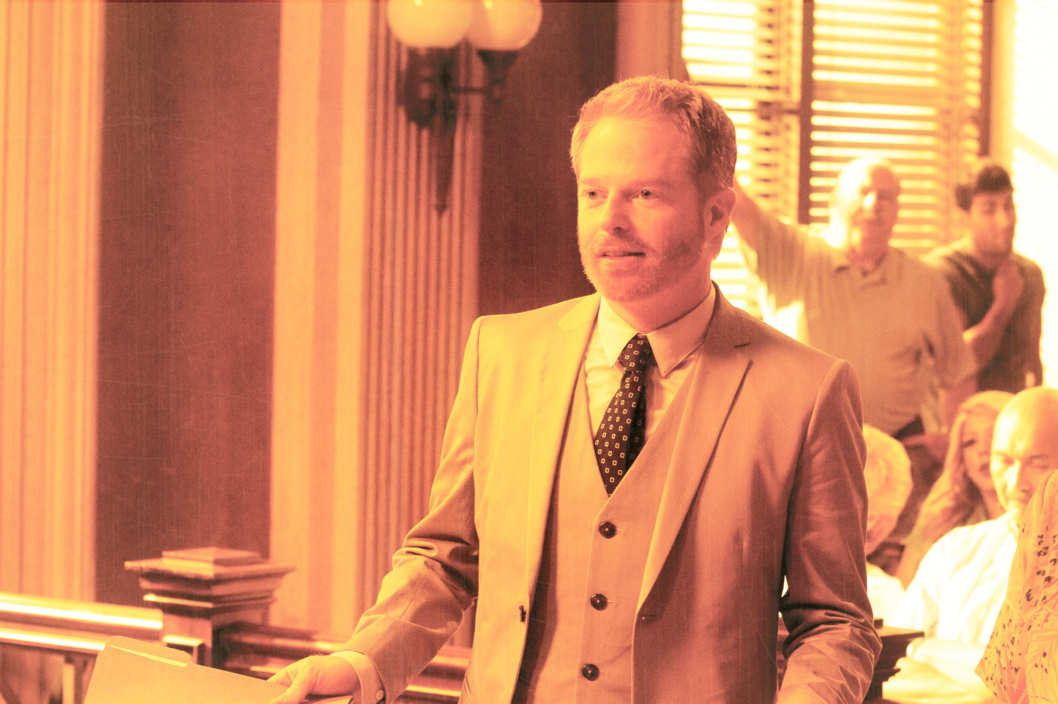 With the Emmys less than a month away (September 22), Vulture has been talking to nominees, asking them to discuss their favorite episode from the most recent season of their show. We've already chatted up Mad Men's Linda Cardellini, Scandal's Kerry Washington, and Veep's Julia Louis-Dreyfus. Up today: Jesse Tyler Ferguson of Modern Family.

The Episode: "The Wow Factor"
While it's no secret that Mitchell Pritchett-Tucker is super-competitive and a bit of a perfectionist, "He usually reins that in when he's around his family," says Jesse Tyler Ferguson. Not so in "The Wow Factor." The eighteenth episode of Modern Family's fourth season found Mitchell determined to end playground bully Milo's reign of terror. The pint-size Putin has been ruling the handball court with an iron, er, hand, mercilessly taunting, then defeating, all challengers (including Lily). The rational response might have been for Mitchell to consult with Lily's teacher or Milo's parents. "But Mitch has been bullied his whole life," Ferguson explains. "It struck a chord with him to see Lily bullied."
And so Mitchell proceeds to suffer what Ferguson jokingily refers to as a "mental break." He first tries to show up Milo on the court — and loses, badly. Mitchell then seeks out the wisest character on Modern Family: Luke. The youngest member of the Dunphy clan, played by Nolan Gould, schools Mitchell in the art of handball. And it works: Mitchell returns to the playground for a rematch with Milo, and proceeds to destroy the young man. Completely. "I wasn't sure when we were doing it if it was going to work," Ferguson says. "It's a little risky to be playing a scene where I basically have to try to beat down a little kid in handball. It's a bit aggressive!"
Ferguson apparently went the method route in doing the scenes with Milo (Luke Grakal). "I got a little bit too much into it," he says. "I was really trying to beat this kid. I had to remember, 'I'm an actor,' and make sure I didn't make this kid actor feel bad at the end of the day. But I really wanted to beat him. Desperately. I was drawing from that." Ferguson was also drawing on his new-found handball skills, taught to him by "The Wow Factor" writer Ben Karlin. "He taught me the ropes," the actor says, explaining he had never really played the game before this episode. "I was an indoor kid," Ferguson says. "I steered away from the outdoor activities. If I was commanded to go outside, I'd sit in the corner with my coloring book." The actor didn't need any help from producers with Mitchell's post-victory gloating ("Boom boom goes the dynamite!"). "That whole section was improv," he says. "Sarah Hyland taught me one cheer that she knew, and I threw that in. But they just basically let me do what I wanted, and then they just cut it together as a series of quick jumps."
Perhaps the best part of "The Wow Factor" for Ferguson was working with Gould. The interplay between the two actors at the very end of the half-hour resulted in what Vulture recapper Zach Dionne called "one of the best end credits sequences the show has ever dished up." Luke, channeling Sergeant Hartman from Full Metal Jacket, intimidates Mitchell both verbally ("Never close your eyes on the court!") and physically (hitting him in the face repeatedly with a kickball). "It was the sensei teaching the student," Ferguson says. "Nolan's incredibly smart and such a fun kid to be around, but I rarely get to work with him. We had a lot of fun together doing that." Gould maybe had a bit too much fun: Ferguson says his young colleague really, really enjoyed throwing the ball at him. "There was a point where I was like, 'Okay, Nolan, you get one more'," he says. Thankfully, the ball was made of foam and didn't cause any long-term damage. "My face is my livelihood, unfortunately," Ferguson jokes. "They weren't going to ruin the moneymaker."