Jessica Chastain Played Dr. Dolittle on Her Indonesian Vacation
World: Meet Jessica Chastain's magical Facebook page.
Second only to Vinbook in our hearts is Jessica Chastain's Facebook page — a magical place where she shares personal photos, writes things like, "My favorite time of day is just as the sun is beginning to rise," and always signs off with "xxjess." It's a special place for Chastain and Chastainheads (that's what we call Jessica Chastain fans). Most recently, Jess posted some wonderful photos of her trip to Indonesia, where she interacted with several animals.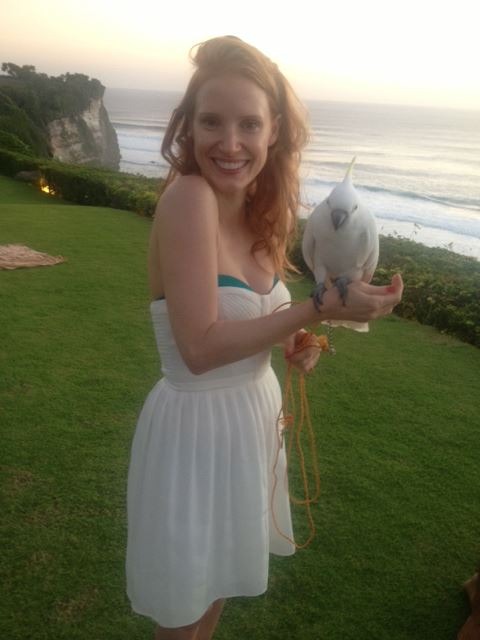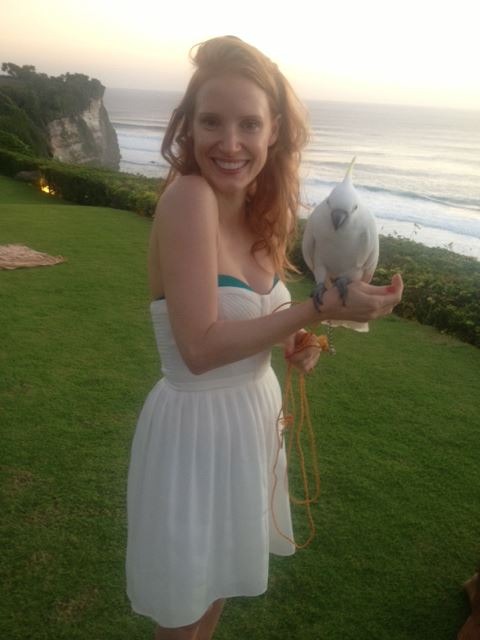 "Here's a pic from the 2nd spot in Asia I visited. This baby sea turtle just hatched and was finding it's was to the ocean. I named him Freddie."