Christian Bale Is Ridley Scott's Moses, Joel Edgerton May Play Ramses
First Darren Aronofsky's <em>Noah</em>, now this.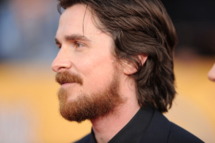 Christian Bale has been rumored for Ridley Scott's Bible tale Exodus for almost six months, but now it looks like he's locked in as Moses. The Great Gatsby's Joel Edgerton is also considering joining; he'd play Ramses. (Ancient Egypt! So white!) Exodus is Ridley Scott's next movie, meaning he's had an incredibly varied three years — Prometheus, then Cormac McCarthy's first original screenplay with The Counselor, then Exodus. Steve Zaillian (Schindler's List, Gangs of New York, Moneyball) penned this one.