Book of Mormon's Josh Gad Will Play Sam Kinison
In a biopic from director Larry Charles.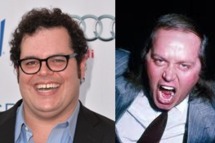 A Sam Kinison biopic from director Larry Charles (Borat, Brüno, Religulous, Curb Your Enthusiasm) has landed Josh Gad as its star. Gad was an original Book of Mormon star, a part of the short-lived 1600 Penn, and he'll play Steve Wozniak in Ashton Kutcher's Steve Jobs movie. The Kinison flick begins in the eighties, "as he transitions from the family business of Pentecostal preaching and into stand up comedy in Hollywood," Deadline reports. Kinison died in a car crash in 1992, aged 38.