Kid Rock Will Give You $5,000 If You Tell Him Who Tried to Break Into His House [Updated]
It's all in a blog post called "Don't mess with a Motherfucker Like Me."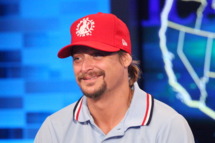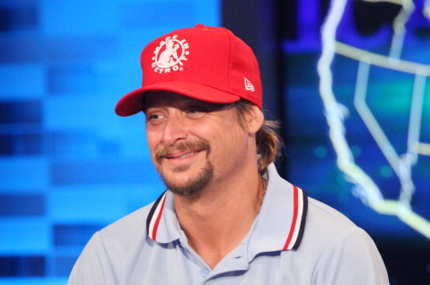 On Wednesday afternoon, a man used a "white creeper van" to ram the gate of Kid Rock's property just outside of Detroit (in case you're not up to date on where he's living these days.) The guy then tried to break into the house, according to the Associated Press. While area police said in a statement that the suspect didn't manage to gain access to the home — likely because he was on crutches at the time, as viewers can see in a security video — the oft forgotten rocker is taking the incident very seriously. In a blog post on his website titled "Don't mess with a Motherfucker Like Me," Rock offered a $5,000 reward for information leading to the failed burglar's arrest and reminded would-be thieves, "I am an avid hunter and marksman and I will not hesitate to shoot anyone who has myself or family in fear for our lives." Now you know. Update: The AP reports that a 43-year-old suburban Detroit man has been arrested in the attempted burglary, thanks to two tipsters. Now we'll see if Rock is a man of his word.