Yes, Prince Avalanche Looks Like Super Mario on Purpose
Says David Gordon Green.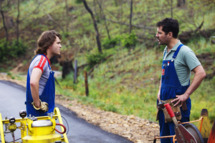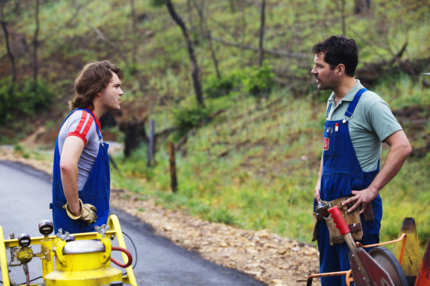 Did you perhaps glance at the posters for Prince Avalanche, David Gordon Green's odd-couple comedy with Paul Rudd and Emile Hersch, and think "those two look a lot like Mario and Luigi?" Well, that was the point. "That was [our costume designer]'s idea," Gordon Green says. Hirsch and Rudd were left to argue over the Mario costume themselves, but only one actor was allowed to wear a mustache. Paul Rudd won, because he can grow a better one.