Game of Thrones Star Natalie Dormer Joins Mockingjay, Incites Worldwide Nerdquakes
She's playing Cressida.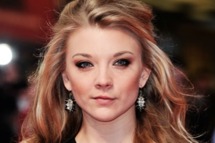 The Hunger Games's two-part conclusion just landed Natalie Dormer, currently seen as Margaery Tyrell on Game of Thrones. Dormer will play Cressida, who helps Katniss film her exploits across the — well, hey, if you wanna know, here. If you like the film and TV series, but didn't bother to read any of the books, maybe the news is happy enough for you on its own. Austria's Francis Lawrence (Water for Elephants, I Am Legend) will direct Mockingjay; he also helmed Catching Fire.