R. Kelly's Phoenix Remix Is Here
"Trying to Be Cool" Part Deux.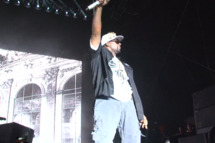 As promised, here is Phoenix's "Trying to Be Cool" as remixed by their Coachella set mate, R. Kelly. He added a whole verse (and the requisite "Remix" announcement). "We gotta do something else!" R. Kelly follows through on random YouTube promises.