Real World Returning to San Francisco
For the show's 29th season.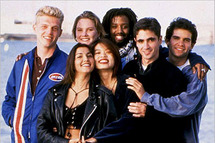 The Real World will be returning to San Francisco for the show's upcoming 29th season — which might wind up being the series' last. According to Variety, the show's lagging ratings and diminished buzz might lead to "format tweaks" in the coming season. (As long as things continue to stop being polite and start being real, everything will be just fine.) The original San Francisco season from 1994 is widely considered a high point for the series, given that it both educated America about AIDS and featured proto-reality-goblin Puck.